Fax:+86 371-67993277
Tel: +86 371-67991755
Sales direct: +86 15838331071
E-mail:sales@battemachinery.com
http://www.gravimetric-feeder.com
24h services
strict quality concept, the development of green economy
Author:Batte. Click:
  Batte years focused on technology improvement and innovation, provide the best quality feeder for the large and small customers, weightlessness feeder equipment, after years of research and development, the size of our material after grinding machinery is very small , good uniformity can be used as raw material in a variety of products. Products are widely applied in grinding metallurgical, chemical, electric power and other industries a variety of granules, powders and other materials. Having the material adaptable to continuous production, feed ratio, easy to control, good grinding fineness of the product characteristics. Product very popular with new and old customers welcome, has a strict inspection system in product quality.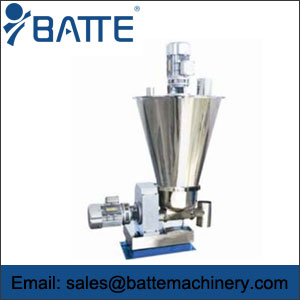 Quality inspection of the
gravimetric feeder
from the cleaning device is generally part of the feeder structure part of the equipment, inspection and testing issues feeder drive and key components of the feeder, the feeder equipment assembly and commissioning checks feeder overall Several aspects were painting equipment requirements. Wherein the check item feeder main components are:
  First, the material is material certification, mechanical performance reports, weld, size and appearance;
  Second, part of the body structure feeding machine weld testing and inspection, such as color detection;
  Third, check the quality of the documents reviewed. This part is whether the contents of the factory self-test report consistent with the physical verification; inspection and testing issues feeder drive and key components related to the sprocket wheels, dental plates, hardness, heat treatment, ultrasonic testing UT Wait.
©2015 Batte Mechanical Zhengzhou Co,.Ltd. All rights reserved. 
sales@battemachinery.com
As a
gravimetric feeder manufacturer
and supplier, Batte exports
gravimetric feeder
products, especially
gravimetric screw feeders
.