Fax:+86 371-67993277
Tel: +86 371-67991755
Sales direct: +86 15838331071
E-mail:sales@battemachinery.com
http://www.gravimetric-feeder.com
24h services
When Selecting A Gravimetric-feeder,How Can I Determine Whet
Author:Batte. Click:
When Selecting A Gravimetric-feeder, How Can I Determine Whether Gravimetric Control Is Best For My Application?
A gravimetric extrusion feeders control measures the flow's weight and adjusts the feeder output to maintain the desired set point. On the other hand, a volumetric feeders, by definition, do not measure the weight of the flow. Volumetric feeders are designed for providing constant flow of material in to process operation where material characteristics are consistent. Our We have a full range of volumetic feeders with a number of models and different-sized hoppers to meet your specified requirements. Most materials do have variations in density great enough to warrant the use of a gravimetric feeder.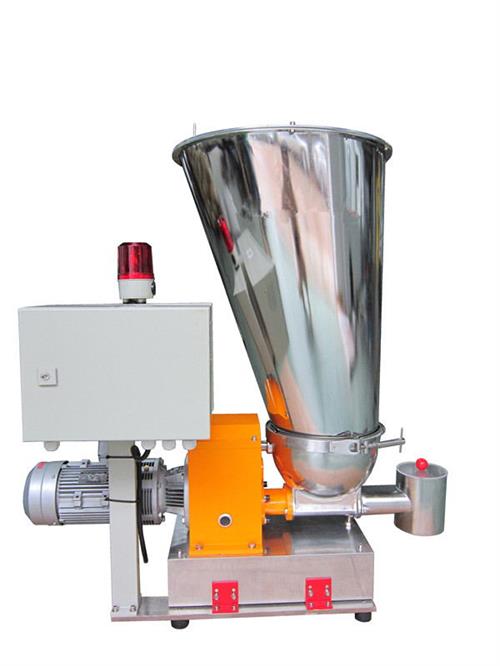 Most gravimetric-feeders manufacturers have the resources to determine whether a given material can be feed volumetrically at a required accuracy or if a gravimetric feeder is required.
Features:
Changer main components:
1, pump station
2, the control cabinet
3. Complete assembly changers
©2015 Batte Mechanical Zhengzhou Co,.Ltd. All rights reserved. 
sales@battemachinery.com
As a
gravimetric feeder manufacturer
and supplier, Batte exports
gravimetric feeder
products, especially
gravimetric screw feeders
.